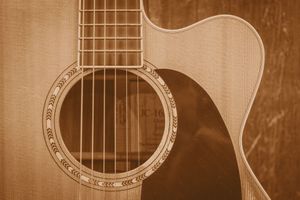 Hi My Name is Terry Bell!
I'm a successful Nashville singer, songwriter, musician, producer and performer and seasoned veteran of the music business and a well respected professional in the songwriter community. 
I have over 30+ years experience in the art of crafting songs that tell stories about life, love, loss, hope, finding faith and courage to follow your dreams and overcoming difficult challenges when you find yourself in a dark place, I like to let a little light in and put a positive spin on the songs I write or co-write that I hope will touch people and give them encouragement to not to give up when times are tough. 
"It's not been an easy road—I've paid my dues, hearing all the no's and seeing all the doors that didn't open for me—but it strengthened my faith,  my determination not to quit or give up has shaped my character and made me the man, musician and songwriter I am today" 
Link to my artist of the month article on Braverangels!
 MY HIT SONG FIND THE STARS & MY COVID STORY 
 My last song "Find the Stars "was released in September 2020. I got COVID-19 and pneumonia right after Christmas, and I ended up very sick in the ICU. The meaning of the song became much more personal to me when I started thinking about all of my friends calling to check on me and to tell me they were praying for me and loved and cared about me. It helped me to realize that I was not alone--- even though I felt that like sometimes----especially when I was feeling fearful, weak, and my faith wasn't strong. I believe that God was with me and that he sent nurses, doctors, and friends to give me the words of hope and encouragement that I needed to hear to keep me going……they were the stars in my life that shined bright.
"I think today more than ever that we need music that can inspire us to not lose hope and that things will get better….there's goodness all around us, in the love of our families, friends and people in our lives, it's hard to find sometimes but if we keep our eyes and hearts open we'll see it 
You can find out a little more about me how I got started, career highlights, behind the scenes work I've done, and the journey I've been on by clicking my bio button below and check out upcoming music releases,  new videos and how to find me on social media on my website.
The song hit 1# In the Independent Music Network Top 30 Country Charts and won Inspirational Song of the year Award.  Watch my video below!

Interview and Live Perfomance on the Dan Pignato Show